Big Inter-Club Game tomorrow at Enfield Playing Fields. 1st Team Vs 2nd Team. Who will be crowned Champions ⚽️🏆 @RRsFC1965 @barnetleague
Twitter feed video.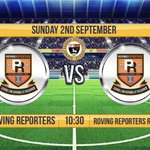 Our season starts tomorrow (Sunday 2nd September) with just two matches taking place.

There will be a full fixture list on Sunday 9th September as more pitches become available.
Good luck to all our teams.
Here is our finalised Constitution for this season:
The Veterans Division has been scrapped as most of the Vets teams have now joined the @SALVets. Good luck to them in their new venture. We now have an extra division with 18 new teams joining.
Great to see positive comments on social media about @barnetleague theres alot of work to do, but with @BsflChairman in charge we are in safe hands. Lots of great ideas ready to be put into action! buzzing!
Finally ready to go live ⚽️ https://t.co/VSfcsKM3h7
Twitter feed video.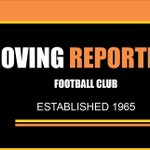 Our annual Pre-Season Meeting has now been confirmed for Tuesday 28th August at East Barnet Old Grammarians FC (EBOGs), Alan Drive, Barnet EN5 2PU.
From 7.00 pm. Agenda starts at 7:30 pm sharp. All clubs MUST be represented.
Have a pitch and referee booked for this Sunday at Enfield Playing Fields
Pitch 10 for a 10:30am kick off against Highgate Albion in replace of
Roving Reporters any takers get in contact please.
07961730986
Paul
Pre season friendlies start today for the RR's ⚽️

Roving Reporters 1's Vs Zenit St Whetstone @ Barnet Playing Fields

Roving Reporters 2's Vs Edmonton Blades @ New River

Let the Games begin ⚽️
The League urgently require new teams to join our Veterans Division for the coming 2018-2019 Season. Starts on the 2nd September. Please reply for further details.
Load More...